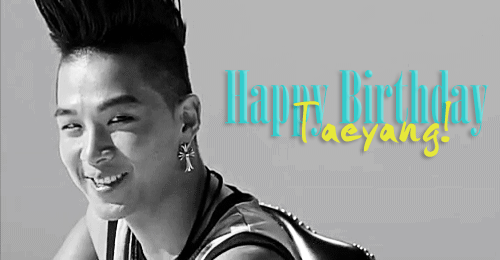 Another year has gone by and hasn't it been amazing? You've travelled the world, made new friends, experienced new things and learned to be a better and happier Taeyang in the process. The best part is – you get to do it all again this year! So wishing you even more success, happiness, peace and love over the coming 12 months. Keep shining Taeyang!
Meanwhile, ATY's Message book full of our best wishes should be winging it's way closer towards you by now. Hope you enjoy the sincere good wishes and positive energy from the ATY community!
More gifs and updates on ATY's 2013 Birthday project below the cut!
Filed under: Hot News | Tagged: birthday | 18 Comments »